Winterizing Services in Metro Detroit, Michigan
Echo Preservation is your go-to when it comes to winterizing your home, vacation property or Business in the Metro Detroit Michigan area.  Our confidence is backed by an unmatched guarantee that your home will not suffer any freeze related damage over the winter months.  Winterizing your home by professionals will ensure that your plumbing systems and appliances are protected.  Now that is peace of mind!
Here are some common areas around your home we prepare your home for before winter comes:
HVAC (inspecting the furnace/heating ducts and protecting your A/C unit): Get your furnace system inspected to ensure its working efficiently and safely. Also, don't forget to change your filters regularly. Heating ducts should also be looked at to ensure there is no heat loss from a leak, which can drain you on utilities costs. To protect you're A/C during its dormant months from freeze damage, remove water from any pipes or pans and keep you're A/C covered with a plastic cover.
Siding or Exterior Painting: Any exposed joints, cracks, or seams near your siding, windows, or doors need to be sealed by caulking with weather-resistant caulk or weather stripping where needed. Minor problems on your exterior may be patched as a short-term remedy, but if it's more deteriorated and needs scraping or repainting, take advantage of the last Fall months before Winter for an exterior painting project. On the inside, ensure you have proper insulation in any unfinished areas such as a basement or attic by simply adding more insulation in those areas.
Windows & Doors: In addition to ensuring your doors and windows are properly sealed or have weather stripping, an added measure for energy efficiency is installing storm doors and windows, which are installed on the outside of your regular doors and windows. This can significantly add energy efficiency and save you money on utilities bills.
Roof & Gutters: Clean your gutters to prevent clogged gutters from forming ice dams that cause damage from overflowing into your home. To prevent ice dams, clean out the dead leaves and other debris in your gutters so water can drain freely. As an extra precautionary measure, it is also recommended to trim trees that hang close to your home or property in order to prevent gutter debris blockage, roof damage, or property damage from icicle formations. For your roofs, check flashing to ensure water cannot enter the home and replace any worn roof shingles or tiles.
A properly winterized home is protected from the cold and the awful expenses and headaches of burst pipes.
WINTERIZE YOUR HOME TODAY!

 Call Echo Preservation (248) 308-5865
We beat our competitors prices by 10%!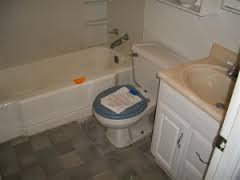 We service the Metro Detroit Area.
Detroit, Michigan-Wayne County-Oakland County-Macomb County
Warren-Rochester-Livonia-Ann Arbor
Monroe-Downriver-Bloomfield Township and more..